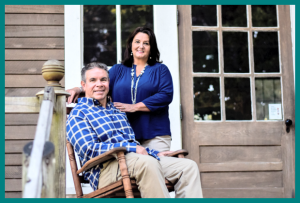 Welcome to our website and thank you for coming.  I hope that you are blessed and receive from the Lord as a result of the visit.
Our heart here in Immokalee is not to build a ministry but rather to advance His Kingdom.  "Thy Kingdom come, Thy will be done on earth, as it is in heaven." (Matthew 6:10)
Our desire is to see the full image of the church that Jesus left behind in operation today as it was then, which means to us a supernatural outpouring of His Spirit.  The picture that we see looks like this; the blind see, the lame walk, the deaf hear, the dumb speak, the dead are raised and thousands and thousands are born- again on a continual basis.
Our vision is first for our town, then for our state, and then as far as the Lord will call us.  We believe this vision will best be realized not through the multiplicity of programs but rather through a walk of the Spirit.  This walk laid out in front of every believer through the word of God.
There is a path that begins at the born-again experience that will lead us into all that the Father has for us in this life.  This path has been assured by the personal friendship and fellowship of the Holy Spirit, which began most powerfully with His baptism.
Through the leadership of the Holy Spirit our journey into God will become something like the pursuit of the great apostle Paul.  Paul seemed to give his own epitaph in Philippians 3:10 – "that I may know Him."  Getting to know God in the intimacy of a loving Father and Friend seemed to become the very reason for Paul's existence.
This is our heart here at the Family Prayer Center; we do not seek merely to know about God, we want to intimately get to know Him in the fullness of His word, His person and His power.
God did not create ministries, He created people.  People then minister His love and character.  Our desire is to extend His love and healing power to you as an individual.
This was the heart of our Lord when He began His earthly ministry in Luke 4:18 & 19 – The Spirit of the Lord [is] upon me, because he hath anointed me to preach the gospel to the poor; he hath sent me to heal the brokenhearted, to preach deliverance to the captives, and recovering of sight to the blind, to set at liberty them that are bruised, preach the acceptable year of the Lord.
All that God has given us is yours in the name of Jesus.  Be Blessed!
Love ~
Pastor Bronc and Candy Flint